---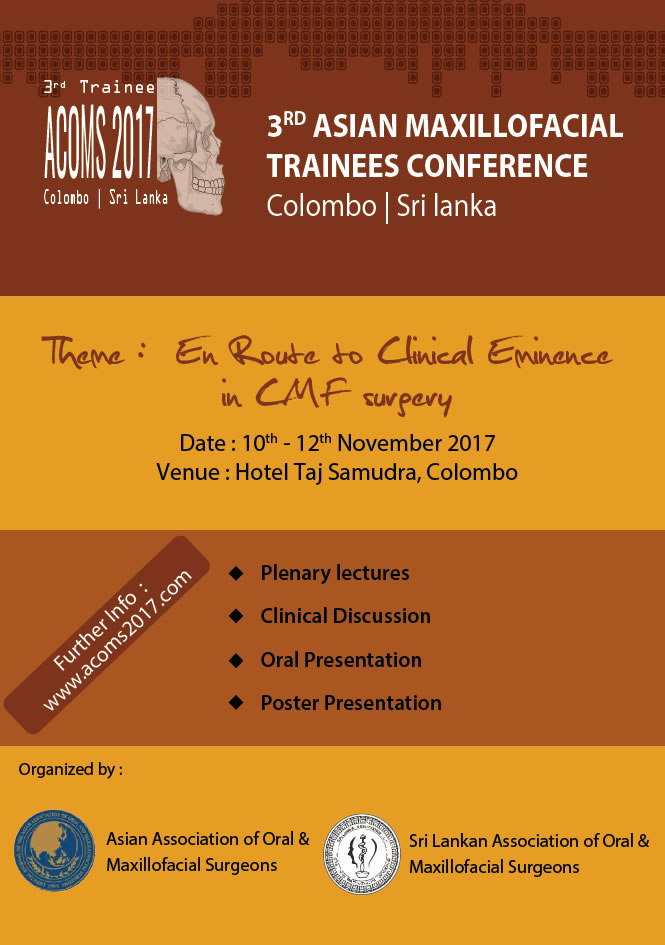 ---
The 4th PanAfCOMS was a great success! 
See CONGRESSES for details and photo gallery.
A new executive committee was elected at the AfAOMS AGM.
President: Prof Abdelfattah Sadakah (Egypt)
President-elect: Dr Eric Kahugu (Kenya)
Treasurer: Prof Grace Parkins (Ghana)
Secretary-General: Dr Emily Nyamu (Kenya)
Immediate Past-President: dr John Fisher (South Africa)
The new committee will take office on 1 January 2015.
We look forward to another great meeting in Egypt in 2016.
The 4th PanAfCOMS Publication
View Online or click here to download
---
IAOMS President Piet Haers-PAN AfCOMS and IAOMS - Supporting Oral and Maxillofacial Surgery in Africa